How does invoice financing work?

1. Own Invoice(s) for Work Completed
Prospective Borrower has completed a work order from their Payor pertaining to sale of goods or service and is awaiting payment.

2. Applying for Invoice Financing
Prospective Borrower registers as Borrower with Investree and submits invoice and other required documents for credit risk assessment by Investree.

3. Document Verification and Credit Assessment
We assess, select, perform credit-scoring on the invoices, as well as borrower's financial before approving the loan application.

4. Loan Offering
Investree will provide Fact Sheet on approved loan applications to pool of Investors/Lenders registered with Investree.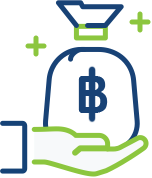 5. Loan Funding
Interested Investors/Lenders will provide funding for the loan which will disbursed to the Borrower.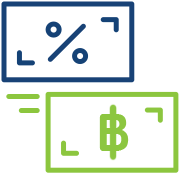 6. Repayment
As Invoice matures, payment of the invoice will be used to repay outstanding loan, including principal and interest.
Interest Rate Fees and Risk Grade with Investree
| Grade | Per Annum | Service Fee | Risk |
| --- | --- | --- | --- |
| A | 12% | 3% | Low Risk |
| B | 14% | 3% | Medium Risk |
| C | 15% | 3% | High Risk |